indiepay.me
By

on

So I created a whole new website just to try out an idea, that website is

indiepay.me

and you're welcome to log in and use it!

The idea is that we can use our own websites to record payments, which can then be confirmed by the recipient and tracked by a 3rd party site to store the balance.

indiepay.me

is the tracking site, and the idea does work! Here's a screenshot of my recent transaction history: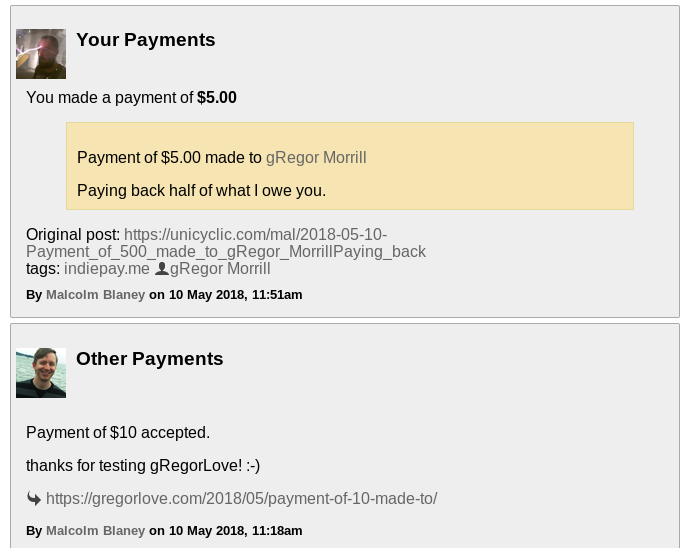 Thanks to gRegorLove for helping me test, and some great feedback!
Besides being a fun project, one of the motivations for creating indiepay.me was to explore what else we can do with our websites. I wrote earlier this year about
urls having value
, and I think we're just getting started discovering what data ownership can do.
I'm sure the blockchain is interesting technology, but I'm also quite happy to show that there's a simpler way to do distributed payment tracking. The key difference is that instead of needing to prove ownership cryptographically, we can claim ownership over our urls.